Home • 2018 • 2017 • 2016 • 2015 • 2014 • 2013 • 2012 • 2011 • 2010 • Prior Years



2 0 1 8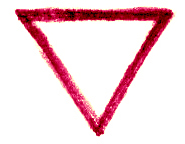 Currently on the Drawing Board: 4/1/18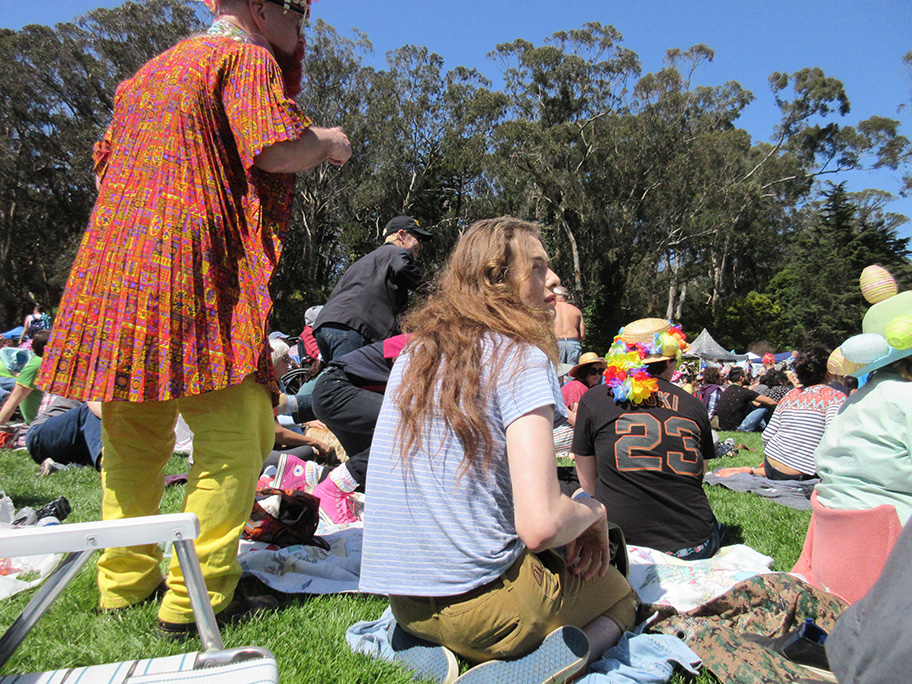 From my spot on the edge of the crowd with Leigh at the Sisters of Perpetual Indulgence's annual Easter's Sunday picnic and competition in Golden Gate Park's Hellman Hollow.
Old Mary Let-Herself-Go and Puerto Rico Refu-Jesus won the Foxy Mary and Hunky Jesus contests, respectively.  
Caught an N-Judah back downtown from 9th and Irving and rode to Powell Street underground. My bench seatmate on the way back, Todd, the winner of the Easter Bonnet Contest, got off at Civic Center.
Todd's a nice southern-accented gay man from Texas, all atwitter with glitter, and carrying a headdress almost as tall as he, and he is over 6 feet. Todd and I saw eye to eye on many things. He's graduating soon from a local seminary and intends to do what he can to calm the waters through what he joking referred to as "Unitarians Considering Christianity."
The picture at the head of this entry is proof that everywhere I looked I saw myself.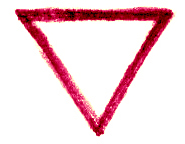 Currently on the Drawing Board: 2/24/18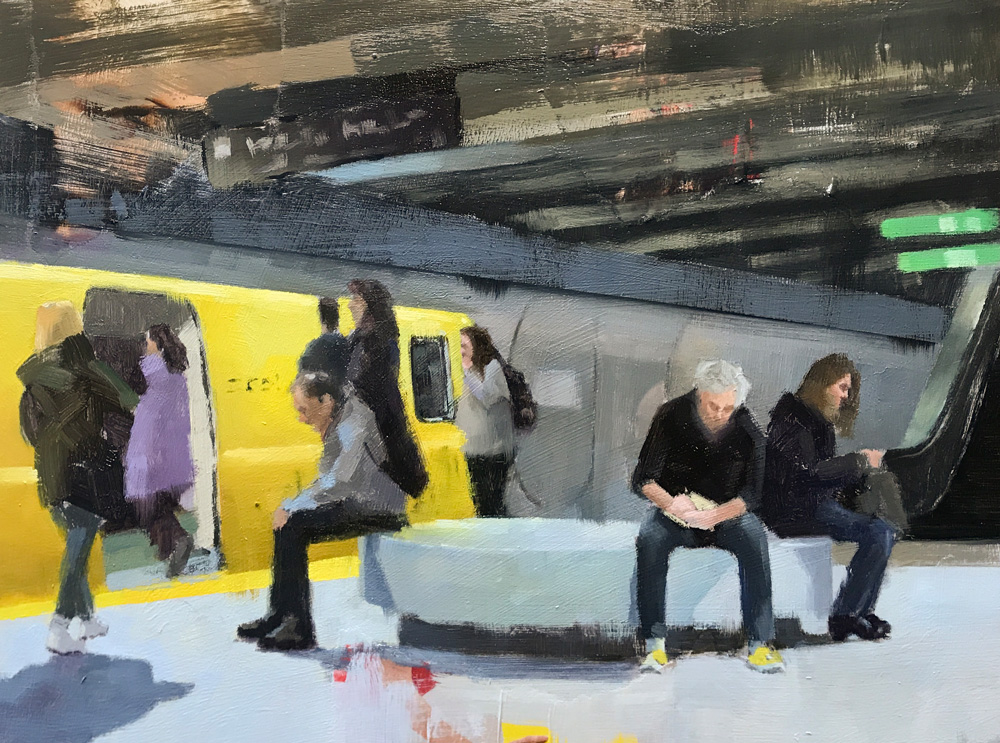 "Georgette at work, waiting for a BART train in San Francisco's Embarcadero Station, late December 2017."  Photographed, collaged, and painted by John Wentz, February 2018. John Wentz is represented in San Francisco by Hashimoto Contemporary Gallery.
Home • 2018 • 2017 • 2016 • 2015 • 2014 • 2013 • 2012 • 2011 • 2010 • Prior Years